Bay Forest Golf Club is host to the Bay Forest Handicap Association. The chairman is appointed by the staff from its membership and along with the staff heads the association. Membership is only $50 per year and starts on the 1st day of the month in which you register. Included in the membership is 12 months of handicapping service, monthly newsletter and the eligibility to participate in the association's monthly golf tournaments.
Both amateur men and women are eligible to become Bay Forest Handicap Association members and compete in the same tournaments. The entry fee for most of the monthly 1 day tournaments is $25 plus a moderate tournament green fee and/or cart fee.
The BFHA tournament series consist of 1 day monthly tournaments with 2 major 2 day events followed by a 2 day Club Championship in October. Players must be members and have competed in at least (3) 1 day Saturday events in the current year to be eligible to participate in the Club Championship. Points are awarded for participating and finishing 1st, 2nd, 3rd and 4th place in your respective flight. High point earners are awarded great prizes at the end of the series. There is also a hole in one award for all aces made during a sanctioned BFHA event. You could win up to $500 in prizes!
For more information about Bay Forest Handicap Association and to become a member please contact a member of our pro shop staff at (281) 471-4653.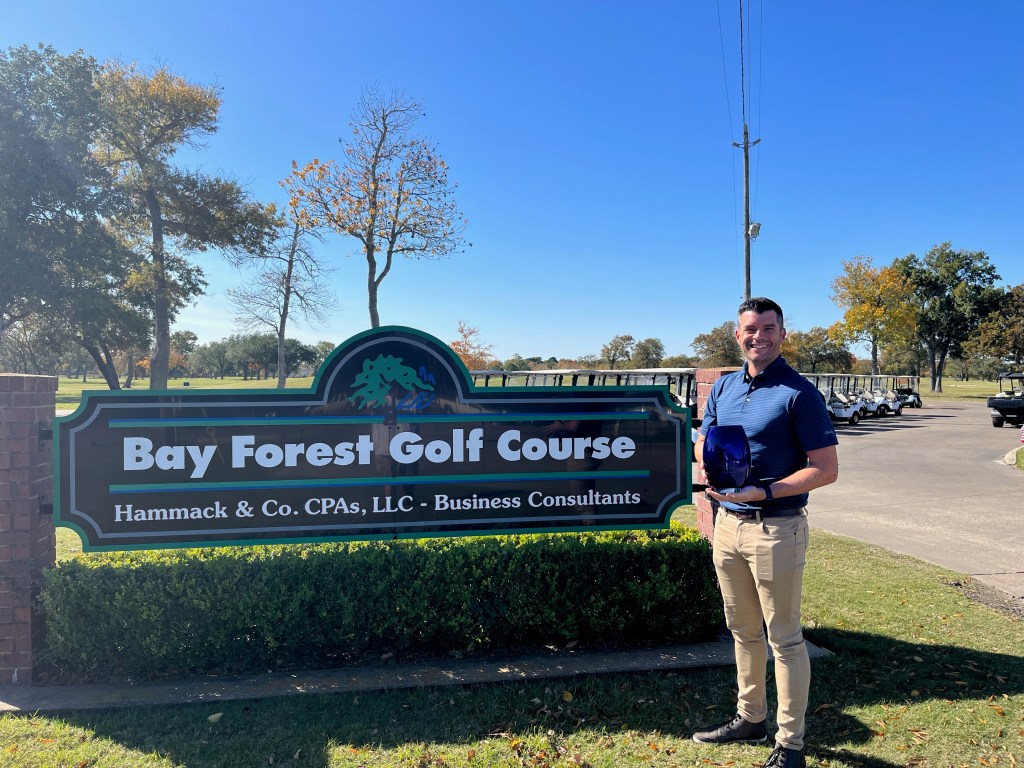 Congrats to Mark Show, our Bay Area Championship for 2022. Congrats Mark!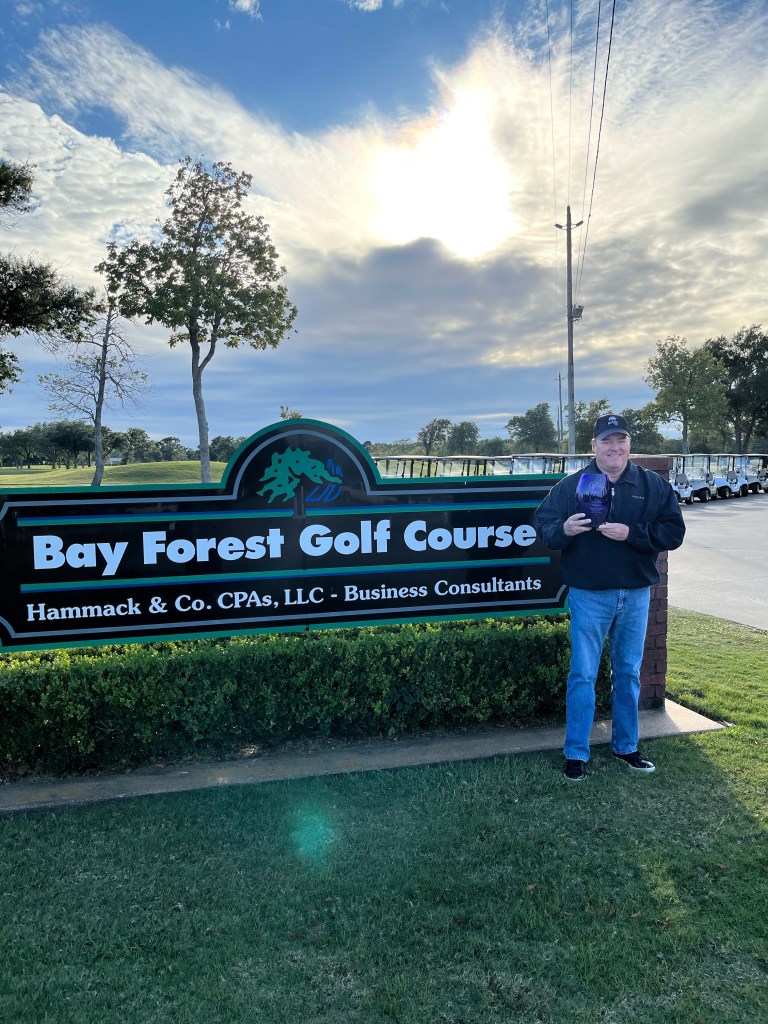 Congrats to Dennis Childs, our BFHA Champion for 2022. Congrats Dennis!
---
---
Course Ratings – View Here
New 2023 Bay Forest Handicap Association Event Calendar –View here
2022 BFHA Point Year End Race –View Here
2023 February Results – Results
2023 March Individual Results – View Here
2023 April Results – View Here
2023 May Individual Results – View Here
2023 June Individual Results – View Here
2023 July Individual Results – View Here
2023 August Individual Results – View Here
2023 Bay Area Championship Results – View Here